The English Premier League is one of the most competitive leagues in football; most matches end up with at least one goal scored.
The top goalkeepers are determined by their record of clean sheets at the end of the season, just as forwards are evaluated by their goals. Additionally, their distribution, passing, and agility are evaluated. Learn more about the football goalkeepers who have recorded the most shutouts by reading on.
Goalkeepers have given the football world some of the most incredible and motivational saves ever. These keepers include outstanding goalkeepers like Manuel Neuer, Casillas, and Peter Cech, among others. Who is the goalie in the world with the most shutouts? Find out by reading on.
Table of Contents
Which Goalkeeper Has The Most Clean Sheets In Football History?
Gianluigi Buffon (501 clean sheets)
He registered 202 clean sheets in Serie A, which remains a record till date. Buffon won the FIFA 2006 World Cup with Italy at the national level. He also won the Yashin award in that tournament.
Goalkeepers With Most Clean Sheets In Football History
In the world of football, goalkeepers play a pivotal role in a team's success. Their ability to keep a clean sheet, meaning they prevent the opposing team from scoring goals, is highly valued. Over the years, several legendary goalkeepers have made their mark by achieving numerous clean sheets. In this article, we'll explore the top 10 goalkeepers with the most clean sheets in football history, highlighting their remarkable careers and achievements.
1. Gianluigi Buffon-501 (44%)
Gian Luigi Buffon, a great Italian goalkeeper. He has one of the longest careers among footballers. More than 501 clean sheets have been recorded by him while playing for teams like Parma, Juventus, and PSG.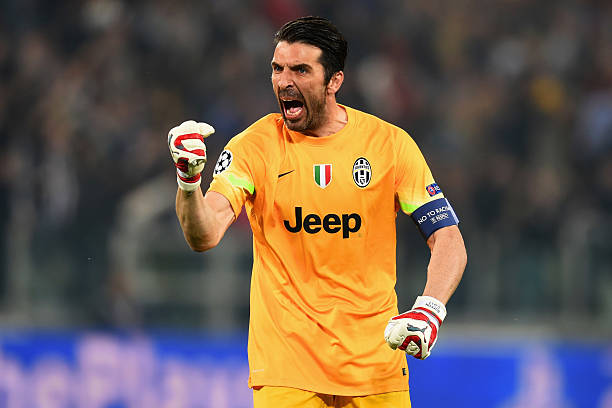 Gianluigi Buffon of Juventus celebrates as Alvaro Morata of Juventus scores their first goal during the UEFA Champions League semi final first leg match between Juventus and Real Madrid CF at Juventus Arena on May 5, 2015 in Turin, Italy. (Photo by Michael Regan/Getty Images)
2. Edwin van der Sar-440 (46%)
The Manchester United legend was a joy to watch with his athletic saves. He had over 440 saves in his career. The Dutch footballer played for teams such as Ajax, Juventus, Fulham and Manchester United.
Van der Sar enjoyed success with both Fulham and Manchester United. He was a key part of Manchester United's dominance in the Premier League during the late 2000s.
3. Iker Casillas-440 (42%)
Casillas, a product of Real Madrid's youth system, had a storied career with the club and the Spanish national team. He's known for his leadership and shot-stopping abilities.
ALSO READ: What is the Highest Paid Sport in the World?
4. Petr Cech-397 (44%)
Because of the records he has, some people think he is the best goalkeeper ever. He is renowned for his valiant efforts for Chelsea, Arsenal, Rennes, Sparta Prague, and Chmel Blsany. The international for the Czech Republic had 397 shutouts.
5. Pepe Reina-358 (40%)
In addition to Lazio, Reina has also played for Barcelona, Villareal, Liverpool, Napoli, Bayern Munich, AC Milan, and Aston Villa. He entered the top 5 with 358 clean sheets, moving him up. The Spaniard is renowned for his valiant efforts.
6. Manuel Neuer-353 (45%)
As a result of his extraordinary athleticism and showmanship, the German is regarded by some as the GOAT of all goalkeepers. He has 353 clean sheets because he is a smart player in front of the ball. He has played for Schalke 04 and Bayern Munich, respectively.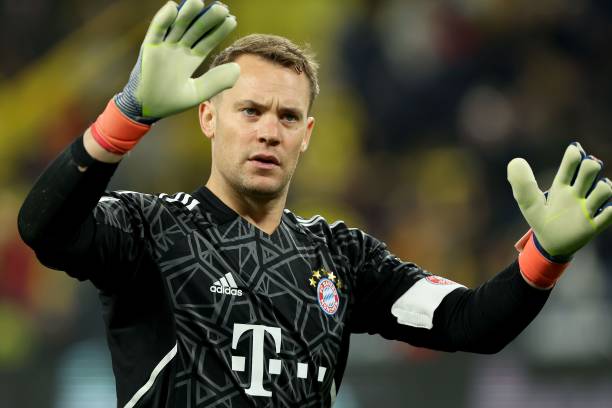 Manuel Neuer of Bayern München reacts during the Bundesliga match between Borussia Dortmund and FC Bayern München at Signal Iduna Park on October 08, 2022 in Dortmund, Germany. (Photo by Alexander Hassenstein/Getty Images)
7. Igor Akinfeev-346 (42%)
The Russian played for only one club, CSKA Moscow. He has over 500 appearances for the club and has kept 346 clean sheets. This results in an incredible 42% save percentage.
8. Oliver Kahn-322 (37%)
Oliver Khan, regarded as one of the best goalkeepers ever, consistently displayed his talent on the field. He competed for Bayern Munich and Karlsruher. In more than 600 appearances, he boasts 322 clean sheets.
9. Mickael Landreau-309 (39%)
The Frenchman has played for elite teams such as Nantes, PSG, Lille and Bastia, winning various awards. He has also kept more than 309 clean sheets cracking into the top 10.
10. Jens Lehmann-309 (36%)
He was an elite shot-stopper for clubs such as Schalke 04, Milan, Borussia Dortmund, Arsenal, and VfB Stuttgart. He kept 309 clean sheets while at it.
You may want to read this post :
Final Thoughts: Ranking Top 10 Goalkeepers With Most Clean Sheets In Football History
These goalkeepers have left an indelible mark on the world of football with their exceptional ability to keep clean sheets. Their performances have not only earned them individual accolades but have also contributed significantly to their respective teams' successes. As of 2023, these goalkeepers continue to inspire and set high standards for the next generation of shot-stoppers in the beautiful game.
Please note that the statistics mentioned in this article are accurate as of the knowledge gotten from Sportsbrief. For the most up-to-date statistics and information, it's recommended to refer to official football databases and sources.
Frequently Asked Questions
Which goalkeeper has the most clean sheets in football history?

He registered 202 clean sheets in Serie A, which remains a record till date. Buffon won the FIFA 2006 World Cup with Italy at the national level. He also won the Yashin award in that tournament.
Which goalkeeper hold the record for 10 clean sheets at the World Cup?

Despite not making his World Cup finals debut until the age of 32, Shilton has played in 17 finals matches, and shares the record of 10 clean sheets in World Cup finals matches with French goalkeeper Fabien Barthez.
Who is the best goalkeeper in history?

Lev Yashin is widely regarded as the greatest goalkeeper of all time. From 1950 to 1970 he only played for one team, Dynamo Moscow, who he guided to five league titles and three domestic cups.